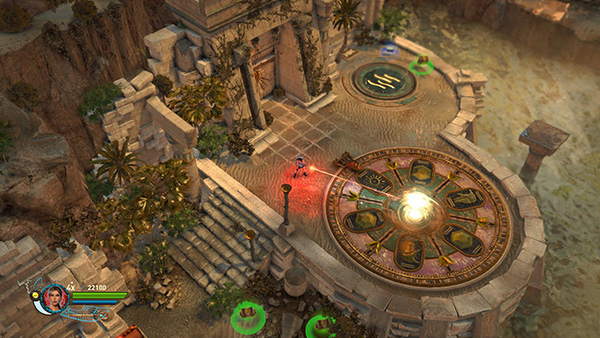 Pick up gems, health, and ammo as needed. Then approach the elaborate symbol wheel on the ledge near the entrance. Use the staff to destroy the Mark of Set. Doing so also activates the wheel.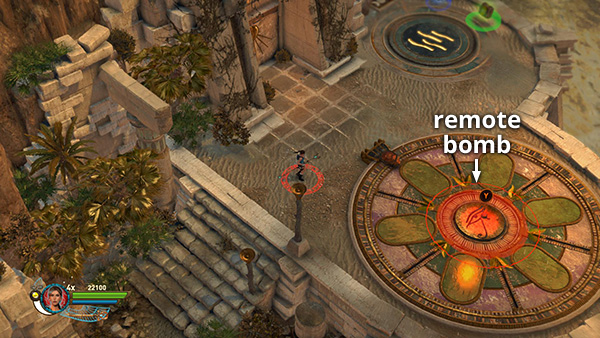 Drop a remote bomb in the center of the spinning wheel and detonate it when you see the button prompt on screen. The wheel then slows to a halt, and whichever tile stops near the pointer flips over. Depending on the symbol revealed, one of three things happens: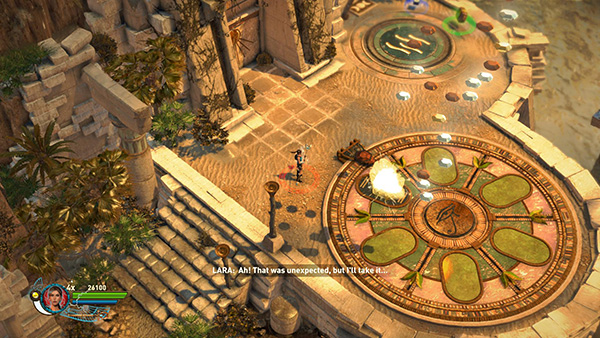 A shower of gems rains down upon you...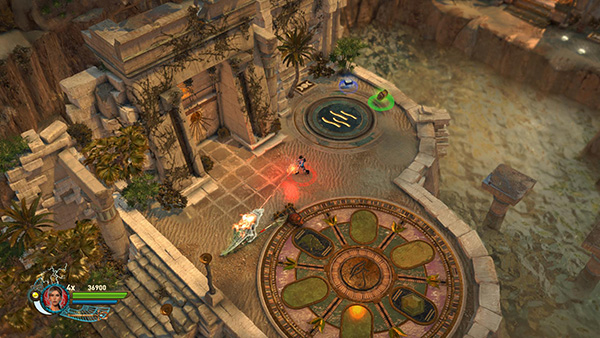 ...one or more minions of Sobek appear for you to fight...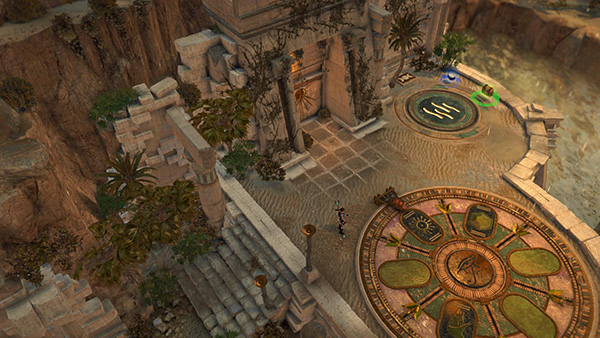 ...or the entrance to the tomb opens.



Repeat the spin-and-bomb sequence until all of the tiles have been revealed. The order seems to be random, but you'll get 3 showers of gems and 2 crocodile attacks, along with the opening of the door. When you've turned over all the tiles, you'll also receive a MAX HEALTH UPGRADE and a MAX AMMO UPGRADE.